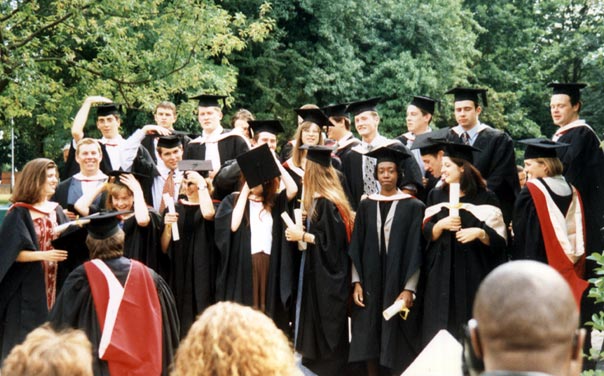 Welcome to the Degree Show '95 website!
This corner of the internet is dedicated to graduates and staff from the 1995 Visual Communication Design BA (Hons) course at Ravensbourne College of Design and Communication. Any related news, or reunions will be announced (and probably exhibited) right here!
---
Site updates
27th January 2005:
20th January 2005:
Added some mini reunion photos taken over the Xmas 2005 period here.
04th November 2005:
Added recent photographs of the college to the Gallery.
25th October 2005:
11th October 2005:
Divided the site into sections, in readiness for material that's going to be added soon...
Rejigged the site so it's all constructed with CSS. Means you'll need a *decent* browser like Safari or Firefox to view it, but we're all living in the 21st century now, aren't we?
18th July 2005:
Initial site launch, with photos from the reunion held at Hoxton Square Bar & Kitchen. Great to see everyone who attended!
---